A new Olivier coupling was developed for use on small drilling pipes with a diameter of 219mm – 8″5⁄8 and larger. This for various applications such as FDP, Soilmix, CFA, … This coupling uses the patented bayonet plugs. This ensures that no thread wires are used anywhere.
Full round coupling (No hex or octagon)
Slides 500mm (20″) into each other
Locked with 16 bayonet plugs
No screw thread
Inner passage 125mm (5″)
High-pressure concrete and grout injection (Available with or without rubber seal)
Plugs completely sealed off from the inside of the drill pipe so no grout can escape
Coupling has almost the same diameter as the pipe = less wear
Plugs rounded into the radius of the coupling = less wear
Always easily detachable: Once the plugs are out, the couplings can be rotated relative to each other
High drilling torques, axial and radial forces
Applicable for various techniques:

FDP
CFA
Soilmix
Geothermal
…

Two types of weld connection available
Couplings available separately and from stock
Olivier couplings are available for pipes from ∅219mm (8″5⁄8) up to ∅508mm (20″)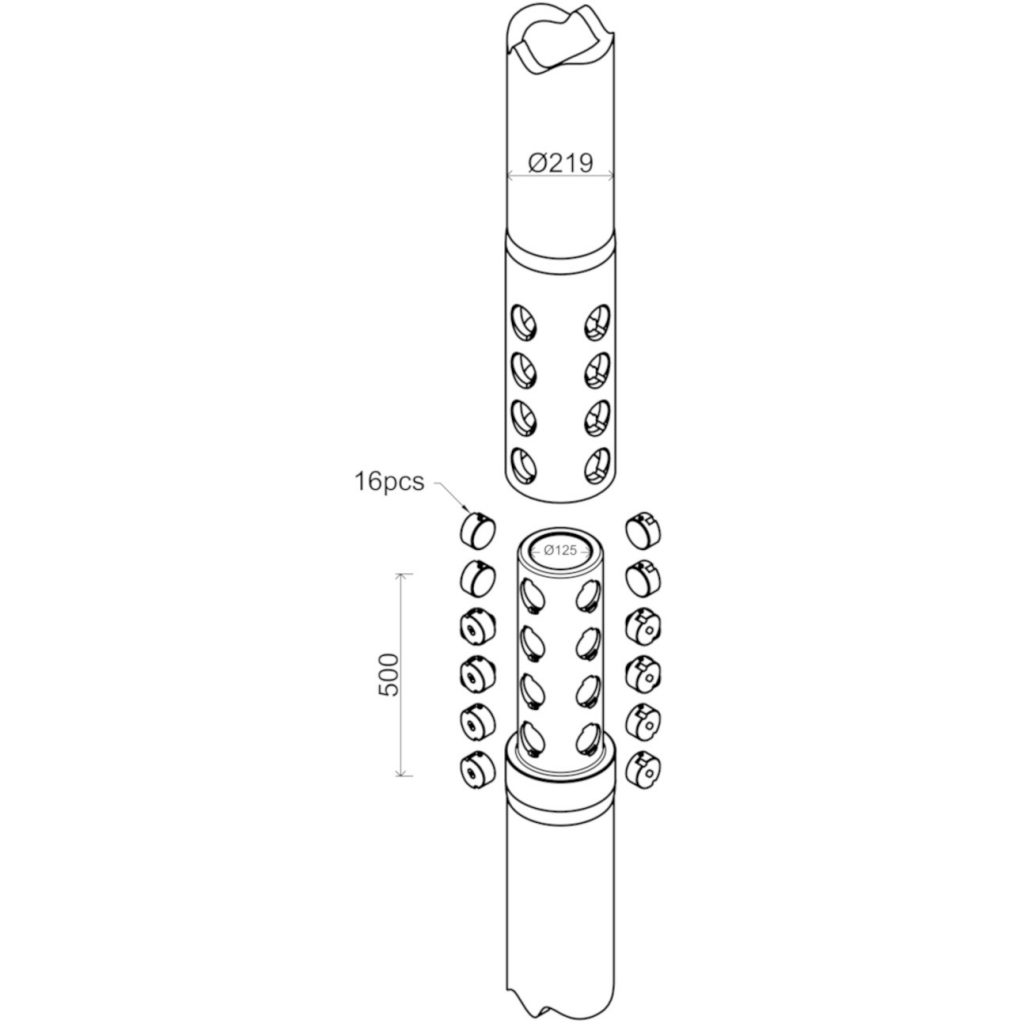 This product is protected by one or more of the following patents: AU2022210051A1; BE1029070A1; BE1029070B1; CA3204760A1; CN116802360A; WO2022157650A1, corresponding patents and pending patents.