Sinds Gerdi Vankeirsbilck in 1996 een octrooi aanvroeg voor zijn Olivier-paal, genoemd naar zijn toenmalig bedrijf Olivier Betonfabriek en Funderingstechnieken, heeft Olivier voor een ware omwenteling gezorgd in de funderingstechniek.
The West Flemish company from Rumbeke has been producing drilling tools for foundations for over 25 years, initially for its own use and later also for third parties. In addition to the Olivier pile, she also provided other high-profile innovations, such as a valve system for the drill head of soil-displacing screw piles and a drill coupling in three different sizes.
The ground-displacing screw pile, a real game changer
The original Olivier post consists of a metal tube, which is screwed into the ground vibration-free and the ground is displaced laterally. The shaft is helical and therefore particularly suitable for building on low load-bearing soil. The pile owes its name – soil-displacing screw pile – to the fact that the soil is displaced laterally and does not go to the surface from above.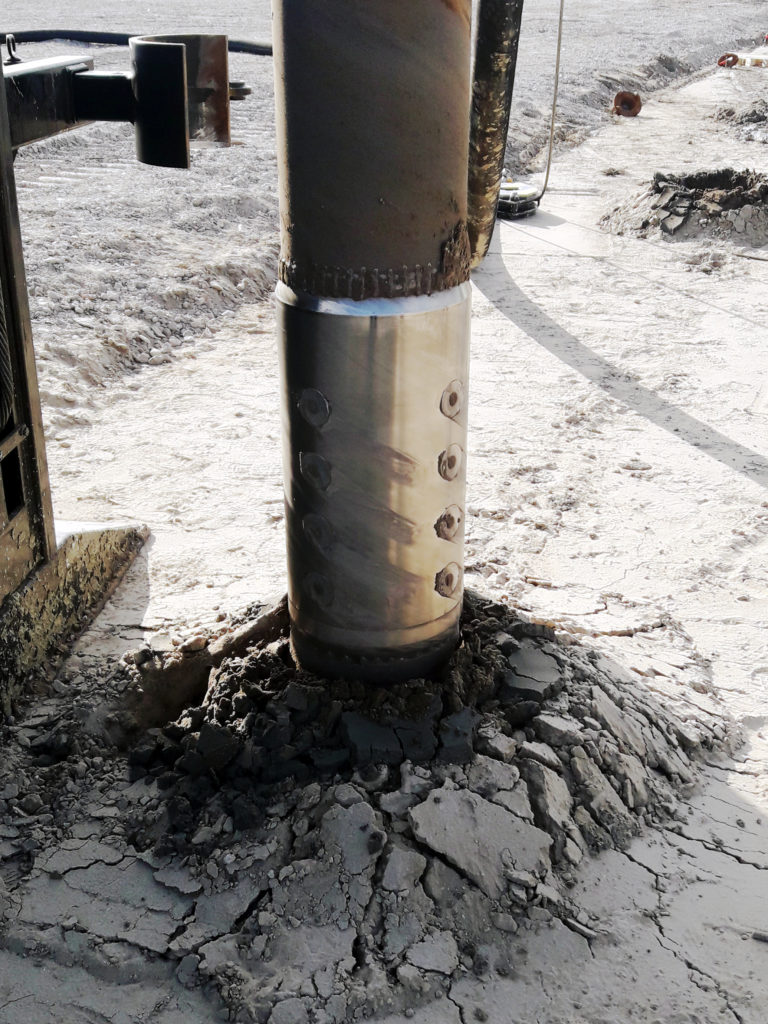 A unique, patented valve system
In 2017, Olivier obtained an international patent for an innovative valve system for the drilling point of soil-displacing screw piles. More and more foundation companies are using it because the system leads to significant time and money savings. Whereas in the past the drill point was lost after every drilling, the Olivier valve system ensures that it can be used again and again. A considerable advantage, especially when you consider that in Belgium alone, more than 150,000 soil-displacing screw piles are drilled into the ground every year. The expensive and laborious lost drill point is now a thing of the past. The valve system also ensures that the drill can be positioned much more accurately.
Nothing but advantages in terms of safety on the construction site: drilling points no longer have to be placed manually, which greatly reduces the risk of occupational accidents. Thanks to the new system, in combination with the Olivier piles d36/56 to d61/81, the application of concrete and reinforcement through the pipe is perfectly possible.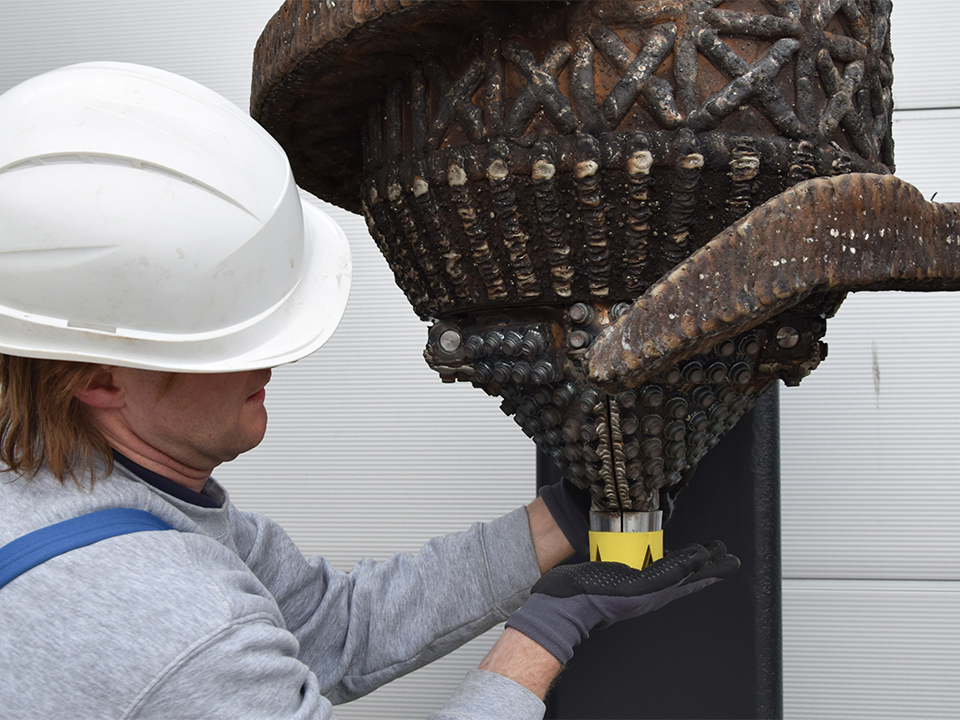 The smart Olivier coupling
The Olivier coupling has been specially developed for making soil-displacing piles and is available in three sizes. Due to the specific round design with 16 plugs, this coupling is easy to install and can always be disconnected without any problems, even in the most extreme conditions. Because the transport of long drill pipes is becoming increasingly problematic, the Olivier couplings allow several short pipes to be connected to each other, so that long piles can still be drilled.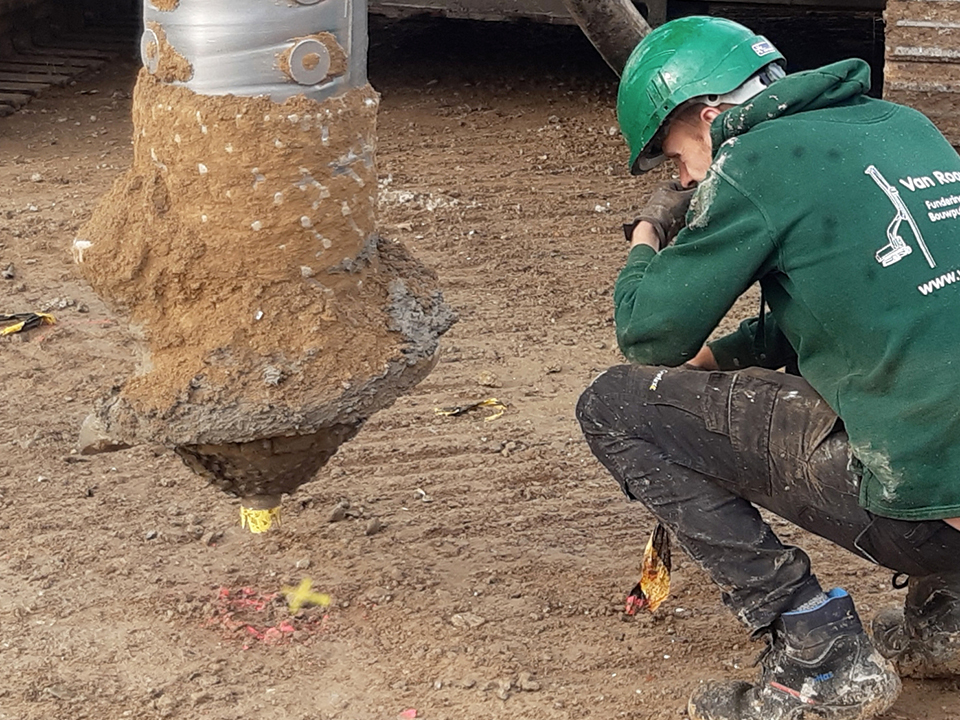 Extensive service package
In order to enable customers to work smoothly and efficiently with their innovative systems, Olivier offers intensive and specific training courses for drilling the piles up to and including the supervision and optimization of complete drilling teams on site. Moreover, customers can always rely on the many years of knowledge and experience. In case of any problems on a difficult site, Olivier comes on site for the necessary support. Production and maintenance take place in our own workshop in Rumbeke, where other foundation accessories can also be made on request and specification of the customer.
Completely in line with its innovative DNA, Olivier continuously develops new techniques and systems for the foundation sector.